WHEN MAMA PRAYED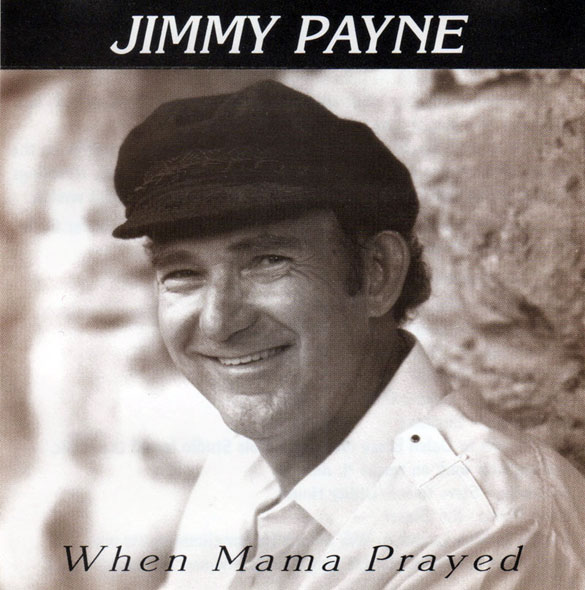 "When Mama Prayed"
Sounds Upon Cumberland (SCCD 414)
"When Mama Prayed" (Don Wayne/Jimmy Payne) Don Wayne Music/Jimmy Payne Music BMI 3:18" *
"Walk With Me The Rest Of The Way" (Jim Glaser/Jimmy Payne) Ensign Music BMI 3:00"
"Wait A Little Longer Please Jesus" (Hazel Houser) Central Songs BMI 2:37"
"Family Bible" (Claude Grey/Walter M. Breeland/ Paul F.Buskirk) Glad Music BMI 3:07"
"Look Away Mama" (Danny Sampson/Ruby Vanoy) Careers BMG Music/Regent Music BMI 2:57"
"Lord Won't Give You A Burden" (Jesse John Dollerhide) Jidobi Music BMI 2:21
"Why Me Lord?" (Kris Kristofferson) Resaca Music BMI 2:46"
"It's Not What You See" (Bill Holmes/Peggy Russell) Clancy Music BMI 2:12"
"Jesus Use Me" (Jack Campbell) Lorenz Corporation BMI 2:34"
"When The Roll Is Called Up Yonder" (Arrangement Jimmy Payne) Jimmy Payne Music BMI 3:37" *
"It's Not For Me To Understand" (Willie Nelson) Sony/ATV/Tree BMI 3:53"
"God Is The Foundation" (Chip Hardy) Big C Music ASCAP 2:28"
"Sinners Prayer" (Charles Kahlenberg) Big C Music ASCAP 2:02"
"Amazing Grace" (Arrangement Jimmy Payne/Bill Holmes) Clancy BMI 4:34"
February 2003
The sleeve notes
Jimmy Payne has spent most of his career performing and writing songs in the secular music field, though his roots are buried deep in gospel soil. With his niece, Betty, he started singing in churches, and live radio shows in south-eastern Missouri while still in his teens. He learned at an early age, the power of a gospel song. Twelve of these tracks were originally released in England in 1978 on the Word Label. Due to much response, we decided to re-issue these recordings on CD, along with two new ones. We hope you enjoy this 2003 version.
Bill Holmes and Jimmy Payne produced all tracks except for *1 and *10 which were produced by Jimmy
Special thanks to:
Bill Holmes - Bass and Lead Guitar
Jim Glaser - Backing Vocal and Acoustic Guitar
Doyle Grisham - Steel Guitar and Dobro
Jon Corneal - Drums
Tom Pallardy - Electric Piano
Stan Beaver – Engineer
Also thanks to Galen Breen and Gator Hole Studio for all the music and engineer work on tracks #1 and #10
Mastering - Steve Tolson/Utility House
Cover Photograph - Jim Glaser
Thanks to Stan Laundon, webmaster for www.jimmypayne.org
Paul Davis in England for his long time involvement in Jimmy's career.
This website is not responsible for the content of external internet sites