THE EARLY YEARS
Our photograph collection is growing, thankfully, so we thought we would call this selection "The Early Years" with some wonderful photographs that we have managed to acquire. We do apologise for the poor quality of some of them – but they are old!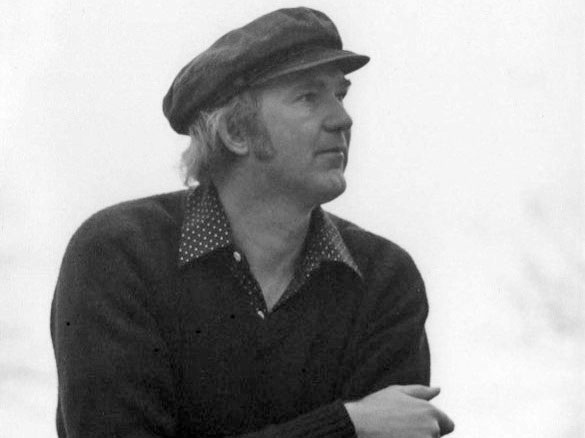 Jimmy in the Early Years!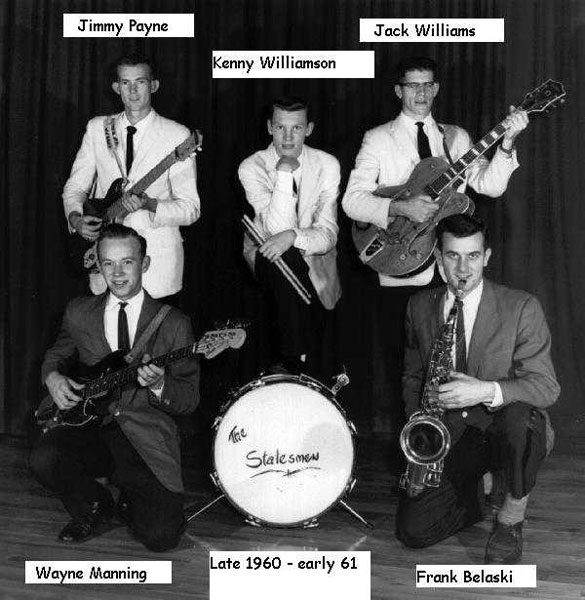 The Statesmen in late 1960 or early 1961 with Jimmy, Kenny Williamson, Jack Williams, Wayne Manning and Frank Belaski - although the photograph tells you that!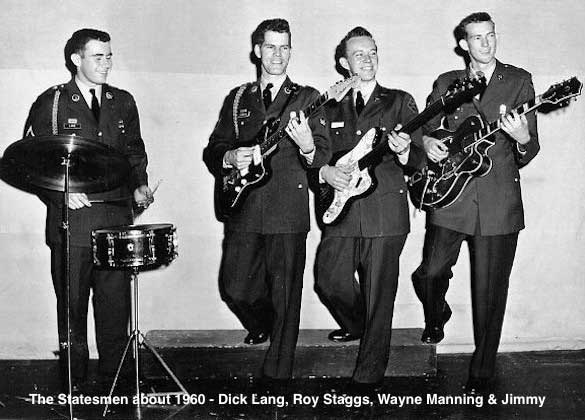 The Statesmen about 1960 as the caption says on the photograph!
Other early photographs of Jimmy taken in 1974 during a tour of England. On the left he is on stage at Westcliff-on-Sea in Essex with British band Frank Jennings Syndicate and, on the right, at the BBC with "Country Club" producer, the late Colin Chandler. Photographs © George Brown.
The photograph of Jimmy (above left) was taken in 1975 with a lady called Jacqui Dancer with her young daughter. On the right is Jimmy at the BBC in London in 1976 - Photograph © George Brown.
An early signed photograph during Jimmy's time with Cinnamon Records. It was for Dave Gould, the bass player of the Kelvin Henderson Band in Bristol, England. The image on the right, shows Jimmy presenting an award to Carol Upton who was voted Miss Faversham in Kent (UK) in 1975.
Caroline Baker - Miss Faversham (UK) in 1977 with Jimmy's wife Jo and their daughter Amanda on the left and and Jimmy, with Amanda, at the same venue in Kent, England.
Jimmy on stage during a tour of the UK in the mid to late 1970's.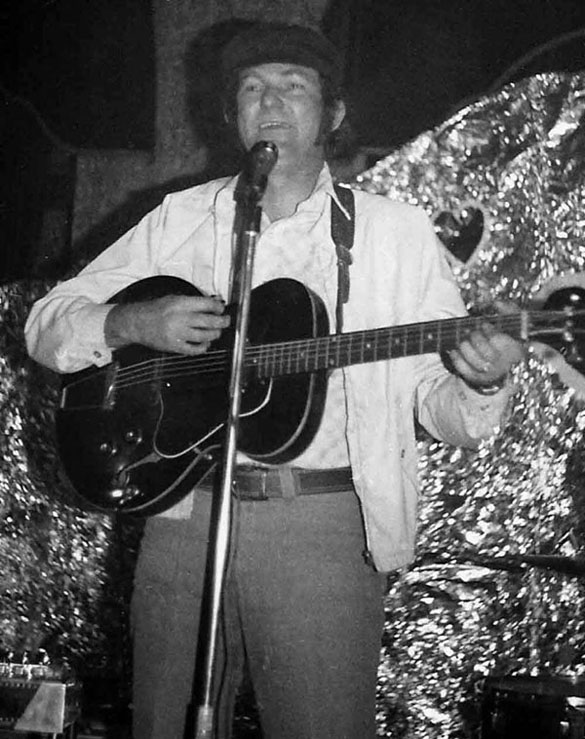 Jimmy on stage at a country music club at Petswood in Kent, England in 1974.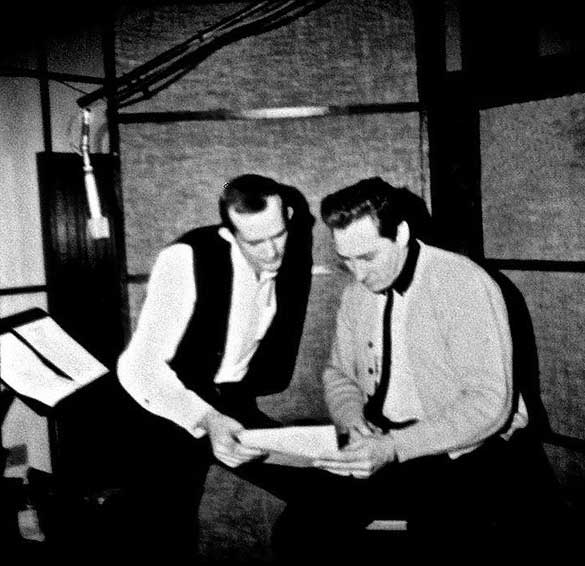 Another one from yesteryear as Jimmy signs another long term writers' contract with Chuck Glaser who is representing Glaser Brothers Publications.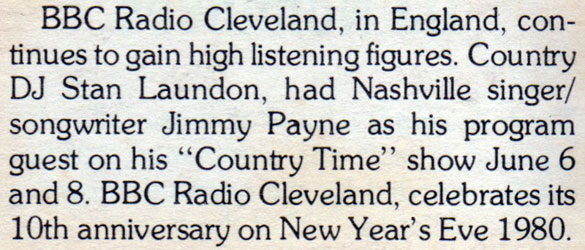 This cutting was in the Country Music Association Close-Up magazine in August 1980 with British DJ Stan Laundon featuring Jimmy as his guest on BBC Radio Cleveland in England. Stan, coincidentally, is now Jimmy's webmaster. What a small world!
Acknowledgments:
Thanks to Country Music People, Craig Baguley, George Brown, Pat Duggan, Jim Glaser, Dave Gould, Wayne Manning, Doug McKenzie and Ian Tilbury for the photographic content on this page. The images are © copyright to their respective owners and must not be used, or copied, in any way without prior written permission.
Copyright © Jimmy Payne Music / All Rights Reserved
This website is not responsible for the content of external internet sites